MMA Hats Top Off Great Style

A Heads Up For Fight Fashion
Put a lid on it! MMA Hats are a fantastic way to show off your enthusiasm for the sport. Fans everywhere are flying the flag of their MMA favorite fighter brand by way of a MMA hat because we all know, it's what you've got up top that counts. So what hat do you wear? There are a myriad of MMA Hats and Beanies on the market today in every shape, color and style you can imagine. Brands such as UFC, Revgear, Affliction, Venom, TapouT,Adidas, Bad Boy, Muscle Pharm and Hayabusa are just a few names gracing the heads of many a fan.


UFC Bantamweight Fighter Uriah Faber enjoys a good hat too and can be seen in the photo at the top of the page wearing the No Fear brand but not so long ago he got a hat of a different color, blue! And it's his very own. In honor of Faber coaching the 15th season of Ultimate Fighting Championships, the TUF15 Team Faber Hat was born. It's some hat too with FlexFit and Airmesh sides and back and Ultra-fibre front panels with a Permacurv PE visor. This is clearly one cool hat.





UFC Heavyweight Brendan Schaub, aka "The Hybrid", is a man of many hats including Bony Acai, UFC and Hitman.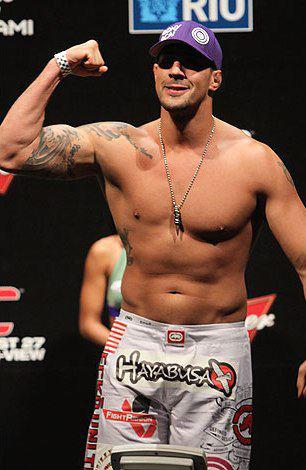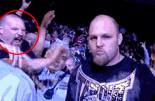 Come on now, are you really going to take this big guy's hat? It is true, MMA fighters are awfully fond of their hats and apparently the fans like the fighters' hats too. Stealing fighters' hats during their walk outs is not unusual at UFC events, but when one fan stole not one, but two hats at UFC 115 in Canada, it became highly publicized and when the video appeared online, it went viral. The "hat thief" was pictured stealing hats off Paulo Thaigo and "Big Ben" Ben Rothwell and even attempted to take Martin Kampmann's too but with no luck. Given the size and strength of the targets at hand, the theft was considered quite bold and a bit stupid. MMA fighters do like their lids and it's really not advisable to snatch them.
If you want a fighter's hat, there's a better way to get one...buy one! MMA fighters are featured on hats just as they are on T-shirts like Bad Boy Mauricio "Shogun" Rua. Together, his hat and shirt are one hot combo. The Bad Boy brand has been around since 1982 and their hats are tops. Rickson Gracie was the first ever to have the Bad Boy sponsorship and now the list is compiled of greats like Mauricio Rua, Demian Maia, Chris Weidman, Diego Sanchez, Junior dos Santos, Mario Yamasaki, Paulo Thiago and Erick Silva just to name a few. What a line up and they all sport the Bad Boy brand! Check out this Bad Boy Roger Huerta hat!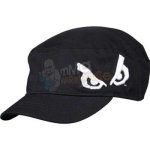 Bad Boy hats are available for great prices through MMA Outlet and Georges St Pierre has a hat with his namesake and three-time UFC Heavyweight Champion, two-time UFC Light Heavyweight Champion, Randy Couture has the Xtreme Couture Rampage Chains Hats. When Russian-German UFC Featherweight fighter Dennis Siver made his come back, he was clad with Throwdown from head to toe. The hat, though simple and classy, is sharp and can be worn to the gym, a bar or even to the grocery store. Throwdown by Affliction makes a nice hat indeed. You can find a great selection of them at Fanatics as well as tons of other Mixed Martial hats. UFC hats are some of the best made and have awesome logos as well. The UFC USA hat is a best-seller with it's super sharp looks and a Flex Fit 210 Fitted Flat Bill with sublimated vertical UFC applique logo. The UFC Women's Hat is white with a blue UFC logo and is very classy. Then there's the red UFC Superhero Hat that's a favorite with Classic Flex Fit and a 3D lightning bolt embroidered on front. Plaid Hats, Denim Hats, Walk-out Hats, Sideways Hats and much much more. UFC truly makes a hat for every outfit and every occasion. Adidas makes a great MMA Hat too. With roots stemming from before World War II, Adidas is not only a pioneer in the sports apparel industry, they also never stop improving and coming out with more cool stuff.
Venom MMA Hats are flying off the shelves these days. Venom Fight has been around since 2006 and is already globally recognized for quality and flair as can be seen in their equipment, apparel and even their hats. Some of the Venom sponsored athletes are: Wanderlei Silva, Lyoto Machida, Frankie Edgar, Carlos Condit, Martin Kampmann, Thiago Silva, Fabricio Werdum, Jim Miller, Michael Bisping and many more.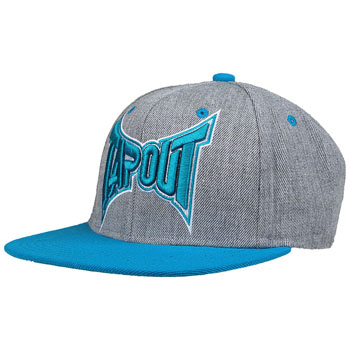 TapouT has earned it's great reputation in the MMA apparel scene by staying on top of the latest technology and having awesome fan appeal. TapouT hats are no exception to the rule. Tapout Hats are top of the line in quality and innovation and snazzy eye candy as well like this Smash Snapback Hat. Another all around great hat is the Warrior Battlefield hat by Worldwide Sport Supply. It has a Strike Flex Flat Bill hat with 3D Embroidery in the front along with flat embroidery in the back. A Beanie is a head-hugging brimless cap with or without a visor while a Skullcap is a smaller version worn more on the crown of the head. Not only are they worn for style and spirit but they keep your head and ears warm too! MMA Beanies and Skullcaps are just about as numerous as Hats and can be purchased in a huge variety of colors and styles in a multitude of brands. Check out some of my favorites below. Whatever attire you will be doing it in, an MMA Hat will top off your great style so take a look around and find one that's just right for you.