Hello!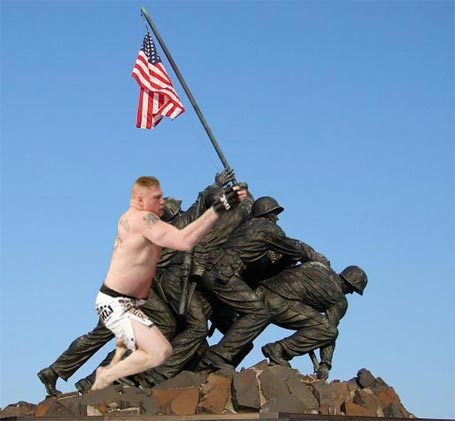 HAPPY ARMED FORCES DAY
MMA AND ARMED FORCES DAY

Armed Forces Day is this coming Saturday. So what do the Armed Forces have to do with MMA?

You might be surprised at the answer.
The military and martial arts have had close ties throughout history.

Forms of MMA have been used to keep the soldiers in tip-top shape and help them in forms of self-defense as well.


As the troops provide national safety for the homeland, MMA plays its part to help support the troops.

The UFC has sponsored three Fight Night Events also known as "Fight for the Troops" in which proceeds are donated to help the men and women who serve in the Armed Forces.


The UFC has also sent fighters to visit the troops.

Although there are lots of similarities between the military and the martial arts and the two have been known to frequently intertwine, the big difference is at the showdown. No referee is there on the battlefield to call the fight and there is no such thing as tapping out.


GEARING UP… At Ultmate-MMA-Equipment.com, we are doing our part to make sure we have at least one troop geared up.
In honor of Armed Forces Day, we wanted to give a little back to those who are prepared to give the ultimate for our great country. When it came time to choose a troop, DET4 of the 1108th TASMG MS National Guard's Task Force 12 in Afghanistan quickly came to mind.
Having recently donated a box full of gear to the soldiers for a NCAA Party they were having, we were taken aback at the gratitude they had shown.
In honor of Armed Forces Day, we let the troop pick $500 worth of gear and equipment from our store.
To read more about this heartwarming story, go here.

CHECK OUT OUR GREAT DEALS ON MILITARY GEAR AND APPAREL!



Take 10% off our already low price on UFC SHORTS.

Apply code CAMO1 at checkout.