Hello!


>
Happy Thanksgiving!
Time to load up on a good turkey dinner and start that Christmas shopping.
Check out our top Christmas Gifts
Whether you are buying for others or treating yourself, our deals just can't be beat and as always, we offer free shipping.
---

Give us Your Two Cents

---
Join our discussions on forums such as: UFC 122: Is Nate "the Great" Marquardt Great so great?

Is he on his way up or on the way out?

We'd also love to hear your reviews on products we carry.

We have some great UFC 124 trivia coming in our December issue and some Santa Surprises for you too!





---

It's A Wrap
Congrats Paul!

---

Congratulations PAUL!
You won on official pair of UFC Gel Wraps.
These official UFC gel wraps are designed for serious fighters who want even more protection than regular hand wraps and who have no time (or patience) for the old fashioned wrap.
---

NOVEMBER'S CONTEST WINNER

---
In our debut Ezine issue, we announced the our very first contest winner, Travis, featured in the photo above. Travis commented that he likes the fit of the new gloves and would definitely recommend them.

Read more about Travis' on our site.





WIN MORE PRIZES
---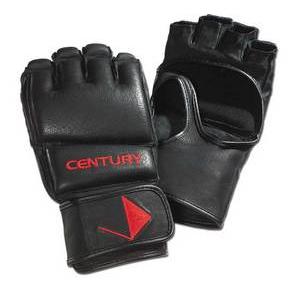 If you didn't win this month, you have a chance to win a MMA Package this Christmas. On December 25, we'll give away a pair of Century MMA gloves, a pair of Sprawl Shorts and a KWON grappling shirt. By staying subscribed to our Ultimate MMA Zine, you are automatically entered for December! To be entered for an additional chance to win, simply refer a friend to sign up for our ezine. Be sure to have them mention your name. They will automatically be entered once and you, twice. The winner will be announced on December 25!

Merry Christmas!
---
FIGHTER OF THE MONTH
---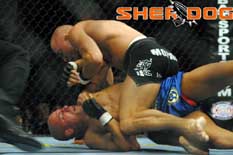 This month we are taking a look at Georges St-Pierre. St-Pierre will defend his UFC Welterweight Champion title against Josh Koscheck 11 on December 11. What makes GSP such a well rounded and talented fighter that fans love to follow?
---

DEAL OF THE MONTH $10 OFF

---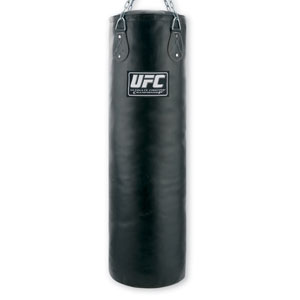 As promised, the deal of the month.

This issues deal of the month is on training bags. Take $10 off of any training bag.

This includes BOB, heavy bags and free standing bags such as the Wavemaster.

What about Kid Kicks...sure! It's Christmas.
When you place the order for a training bag please use this code

$10TrainBag

This coupon is good for eZine members only. But feel free to tell your friends to sign up! I hope you have a great Thanksgiving day and always Train On The Edge! Sensei Kim