Hello!


HOW MMA GREATS GET GREAT AND STAY THAT WAY


The MMA World is rocking right now with records being set and super stars on the rise. It seems the good keep getting better and the great keep getting greater.

Take Welterweight Georges St-Pierre for instance. With UFC 154 right around the corner on November 17, if he wins, he not only will make it a ten fight winning streak but he will also pass up Anderson Silva, Randy Couture, and Chuck Liddell for second most wins in the UFC history with Matt Hughes' record eighteen being just one win ahead.

What is it that makes the greats great anyway? Of course discipline and drive play key roles but what else do they do to take thier game to the next level? St-Pierre uses a combination of training, diet and mindset to overtake his competitors and uses the best quality equipment and gear both in and out of the ring like UFC Official Fight Gloves.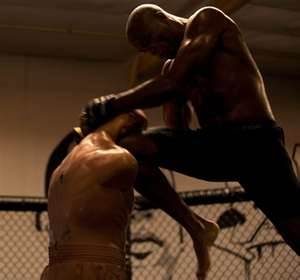 Anderson Silva is another great, stopping at nothing to take it to the top and keep it there. Talk about records! The current UFC Middleweight Champion is the UFC's longest reigning champion holds the longest winning and title defense streak in UFC history, with 16 consecutive wins and 10 title defenses

Anderson Silva works out five days a week and starts each day with a forty minute run followed by strength training, technique training, and sparring. Silva can be seen in the photo above sparring with BOB, a Body Opponent Bag. Even the best of the best benefit from BOB, the best sparring partner ever!

It seems the MMA Greats have found what works for them, in their training and in their game and stick with the old adage that "Good enough just aint good enough".
If you too believe that "Good enough just aint good enough" and want to get the best from the best, check out our excellent quality equipment and gear at rock bottom prices and the best customer service you will find around at Ultimate-MMA-Equipment.